Space creating pop-up screen in two sizes
Where Friendly Border unfolds, space will be defined and atmosphere will be changed. The pop-up screen can simply be added or removed. This way you are creating an airy space within space and you filter out everything that is disturbing your field of view.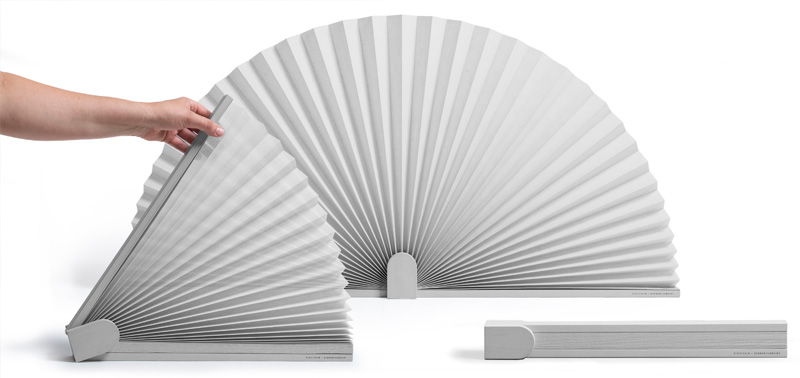 Friendly Borders comes in two different sizes – with a span of 90 cm (M) or 120cm (L)!
We also offer a choice of 4 different colour options in our shop. Customized colours can be made for small quantities.
From 0 to 90 in two seconds!
The most friendly screen of all time. The slightly translucent pleated fabric is an enclosure without exclusion. It creates space without building walls and can be added or removed in no time!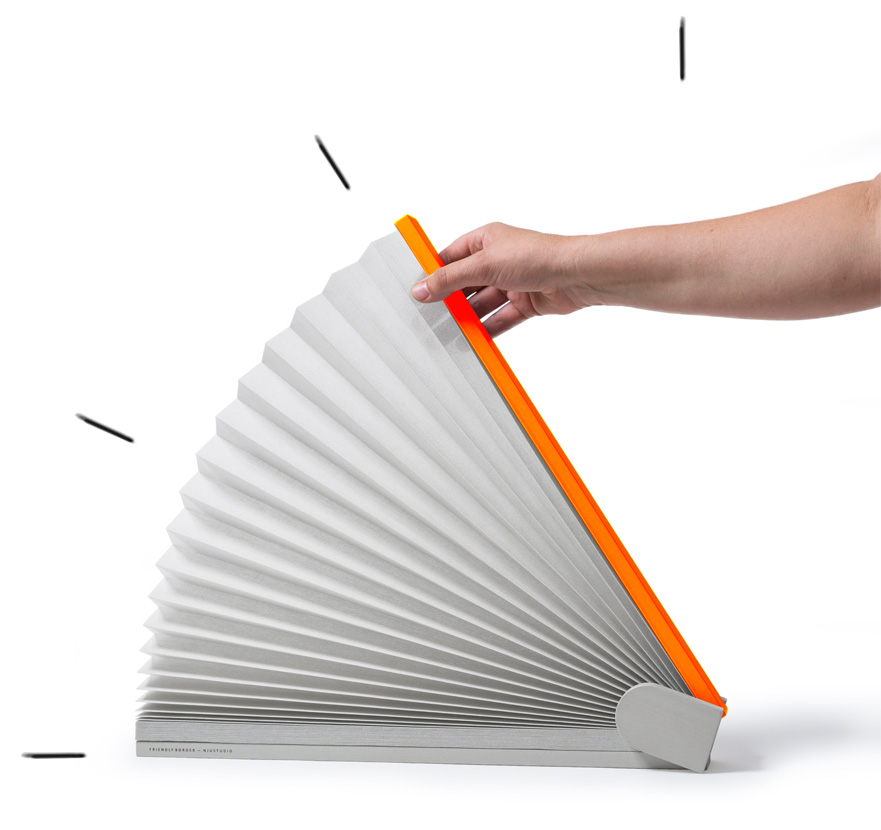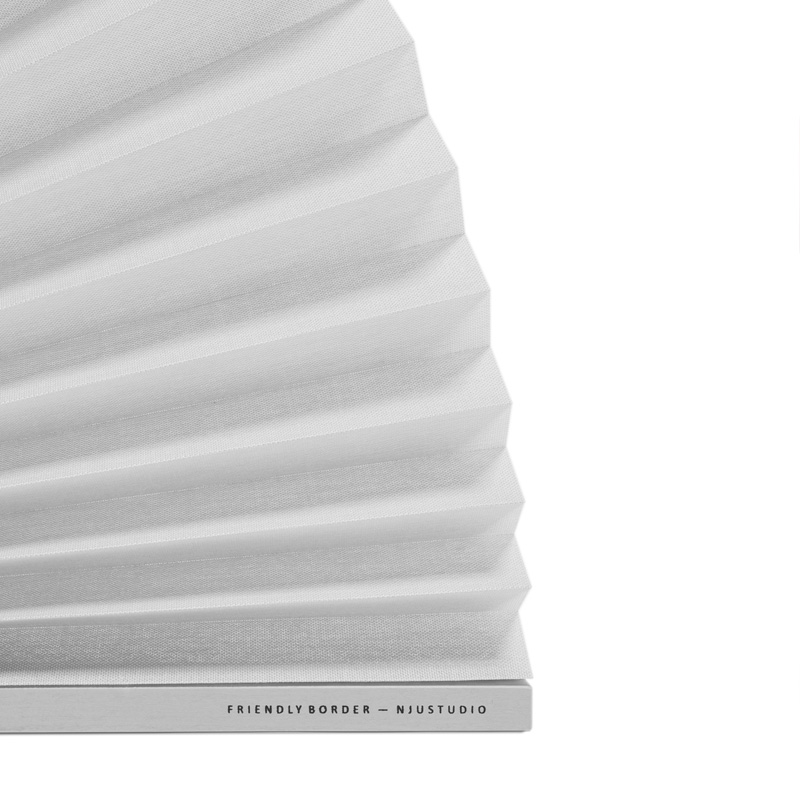 This is so poetic (someone once said)
Make yourself comfortable! Pleasantly designed rooms boost creativity and productivity. Friendly Border gives you the opportunity to create small retreats even in big offices. Small room – big room – it is now only a matter of seconds.
Friendly Border is as quickly unfolded as it is stored away. This friendly companion takes action wherever you need him.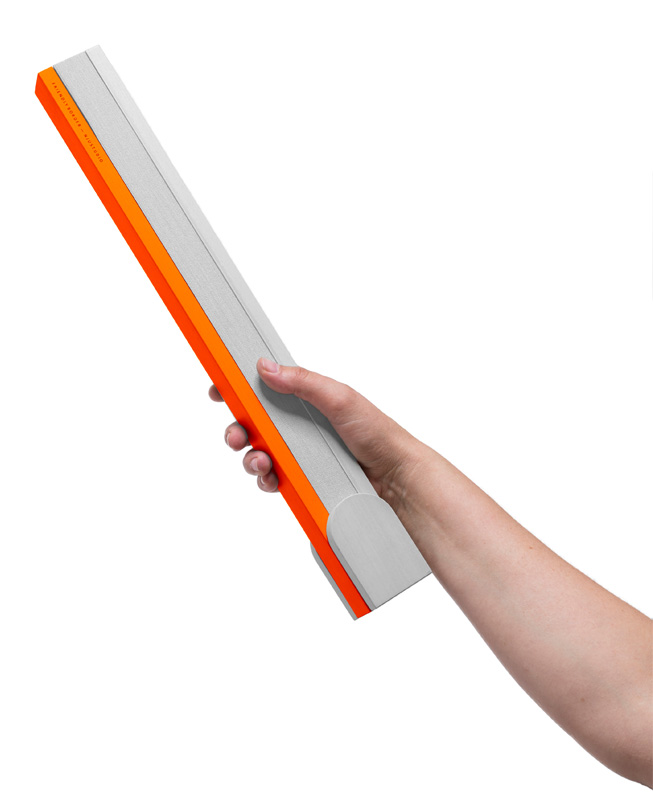 Wherever you unfold Friendly Border
Friendly Border presents you with a piece of privacy even in a big office/plan office.
The light transparency and the friendly appearance offer support for the room with its convenient structures which get you in the mood for productive cooperation rather than creating an isolating effect which gets you in the mood for productive cooporation (co-working). The frame colour can be customized according to your office situation.
Shop – show me Friendly Border.