Njustudio from Coburg develops unique and regionally produced products for residential and commercial use following their claim New needs – Nju products /Ideas for the New Normal. The studio works for labels and brands on request, both in the fields of graphic- and product design as well as in their crossover.
Njustudio –
where we are and what we do.
We are njustudio, a design collective which develops, produces, and distributes furniture and objects.
The reason we as designers choose not only design for large companies, lies within the fact that we prefer to bring our own ideas to life, which we discuss not in business briefings, but rather over freshly-cooked lunches. When we eat together, we are able to laugh and discuss ideas, as well as deliberate current topics, headlines, findings, scandals… everything that is a part of our day-to-day life.
Due to this practice, many questions and key findings regarding our daily lives have risen. It is from these ideas which we develop our products, our materialized thoughts, which serve more than just bare functions: they allow one to contemplate on questions regarding our post-modern lifestyles. We at Njustudio often invite friends, relatives, or colleagues to take part in our informal discussions. Our lunch successes can be owed to all the delicious food.
After we decide upon a thought, we begin the form-finding process. This results in the first sample, the first prototype.
The final models of our pieces, which are available to you here & now on our online shop, are developed across the span of a year, undergoing metamorphoses as our thoughts regarding the piece evolve. The furniture and objects in our shop are planned and readied with the close cooperation of craftsmen from Coburg and it's surroundings. With this regional partnership, our esteemed European materials remain authentic and highly-valued.
Apart from using traditional handcraftsmanship, we utilize the modern manufacturing processes available within today's furniture and upholstery industries. By now, we've established a successful network of craftsmen, suppliers, and industrial enterprises who communicate with us as well as each other in order to efficiently produce the best results.
All in all, it takes a while for ideas to develop into products; but meals must be eaten every day. If you're close by, think of us and invite yourself over!
The future remains normal.
Warm regards, your Njustudio*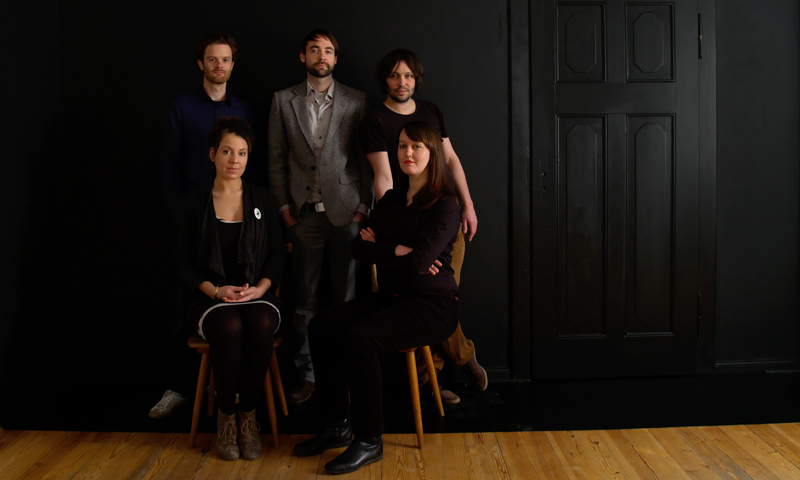 Njustudio started in 2010. At this time also with Tom Steinhöfer (until 2013) and Markus Mak (until 2015).