ALTEN GmbH – Inbox for the New Folder
The New Folder is being used as an actual inbox for the staff at the Escobar in Coburg, the company location of the ALTEN GmbH (an affiliate of the ALTEN Group). At the clear walls, the yellow and white New Folders serve as inboxes and create a touch of color – Njustudio was responsible for the allocation and design of the interiors. A grid-assorted window graphic alternating between opaque, translucent, and colored transparent triangles protect from curious looks but lets the sunlight shine all the way to the center of the building. Discreetly placed, clear, and characteristic color-accents highlight the beauty of the former factory building Eduard Schmidt.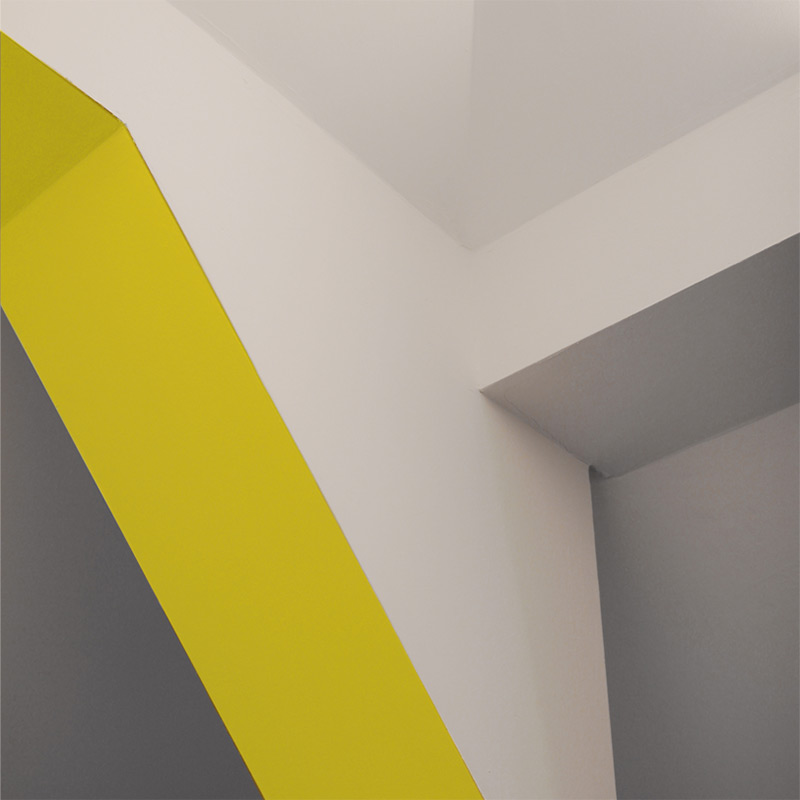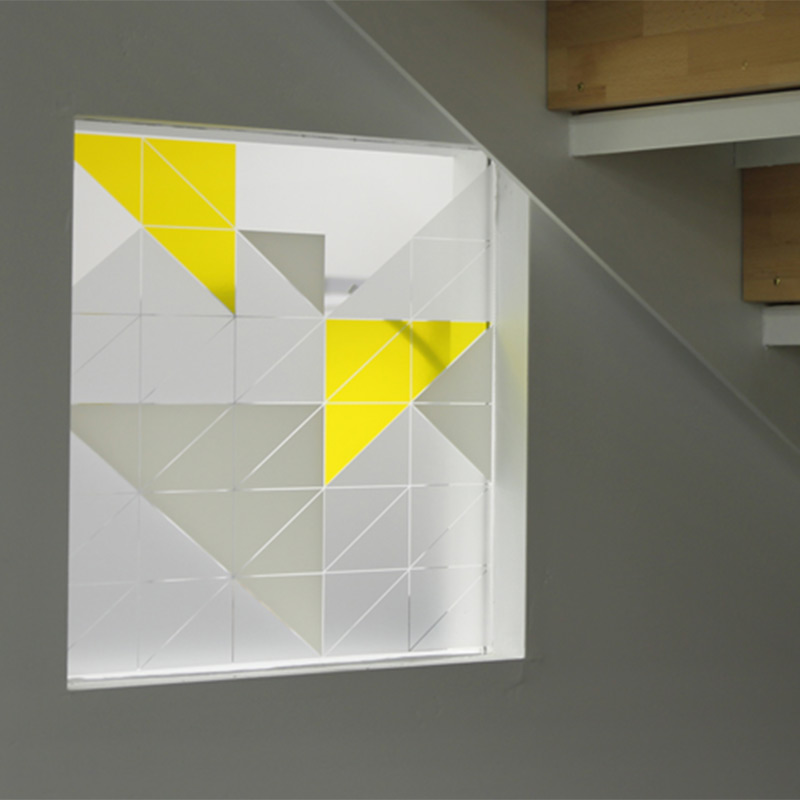 Nju-products in this project.