Gouda Bibliotheek –
belezen kruk!
The Hockenheimer for newspapers stands as an comfortable seating arrangement in the foyer of the Gouda Bibliotheek! As the library itself, each Hockenheimer is an archive of words and knowledge and finds it's perfect setting in the former chocolate fabric. In the Café area bright yellow Neue Ordner hold ready magazines and newspapers – this also suits the concept of the new library, which is giving the digital reading development lots of space.
Architecture: Hanrath TA Architects / Photos: Studio Piet Pulles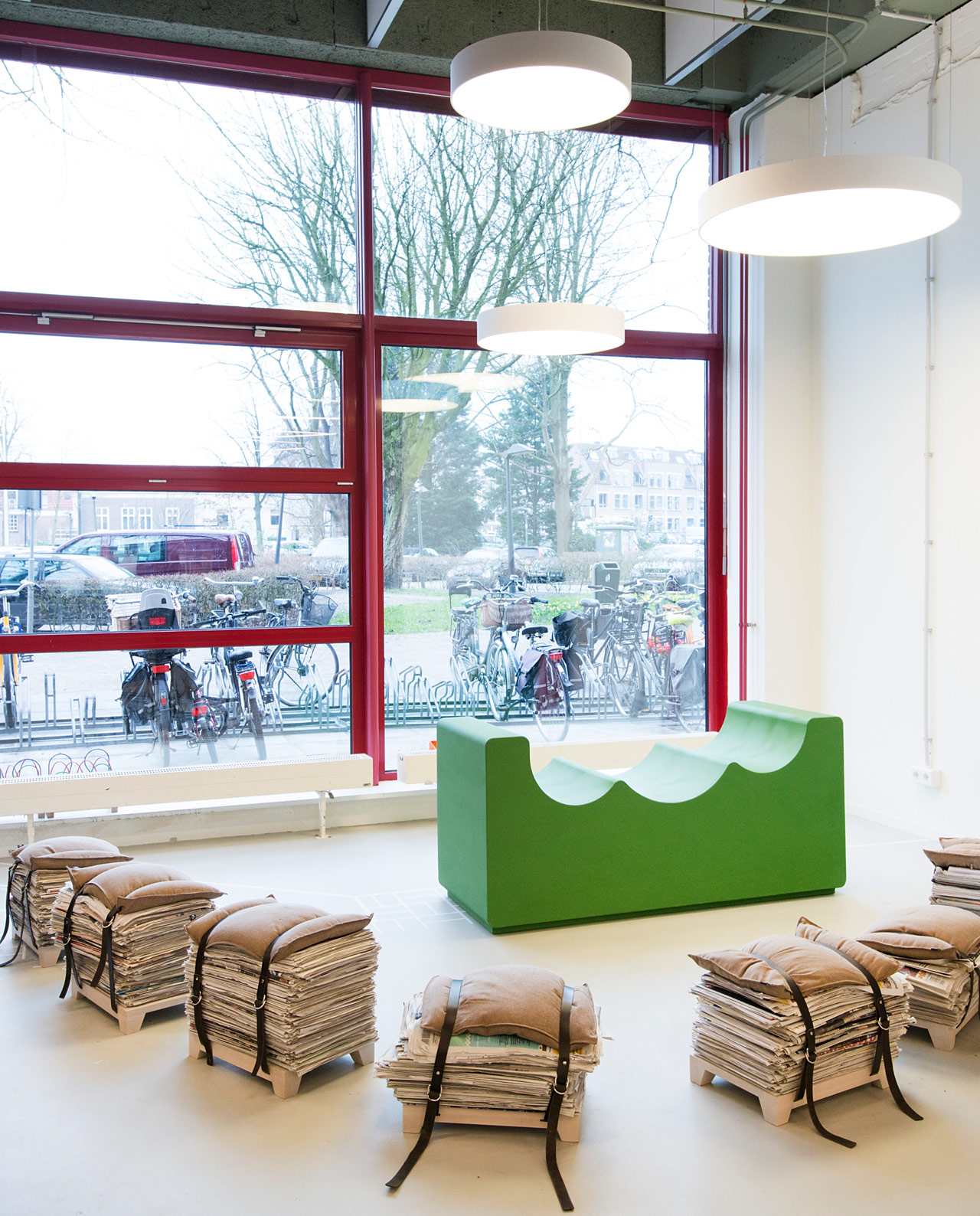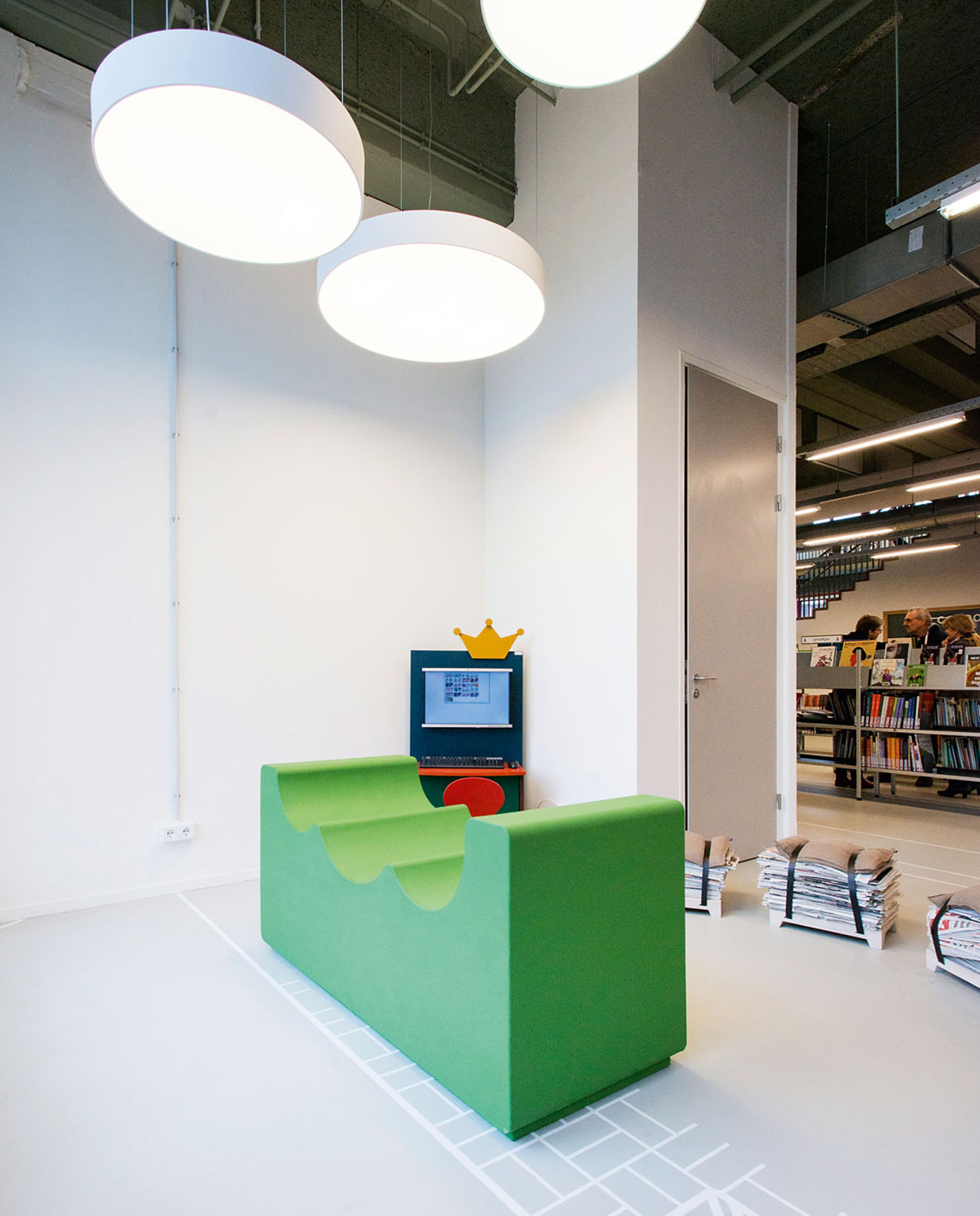 Nju-products in this project.